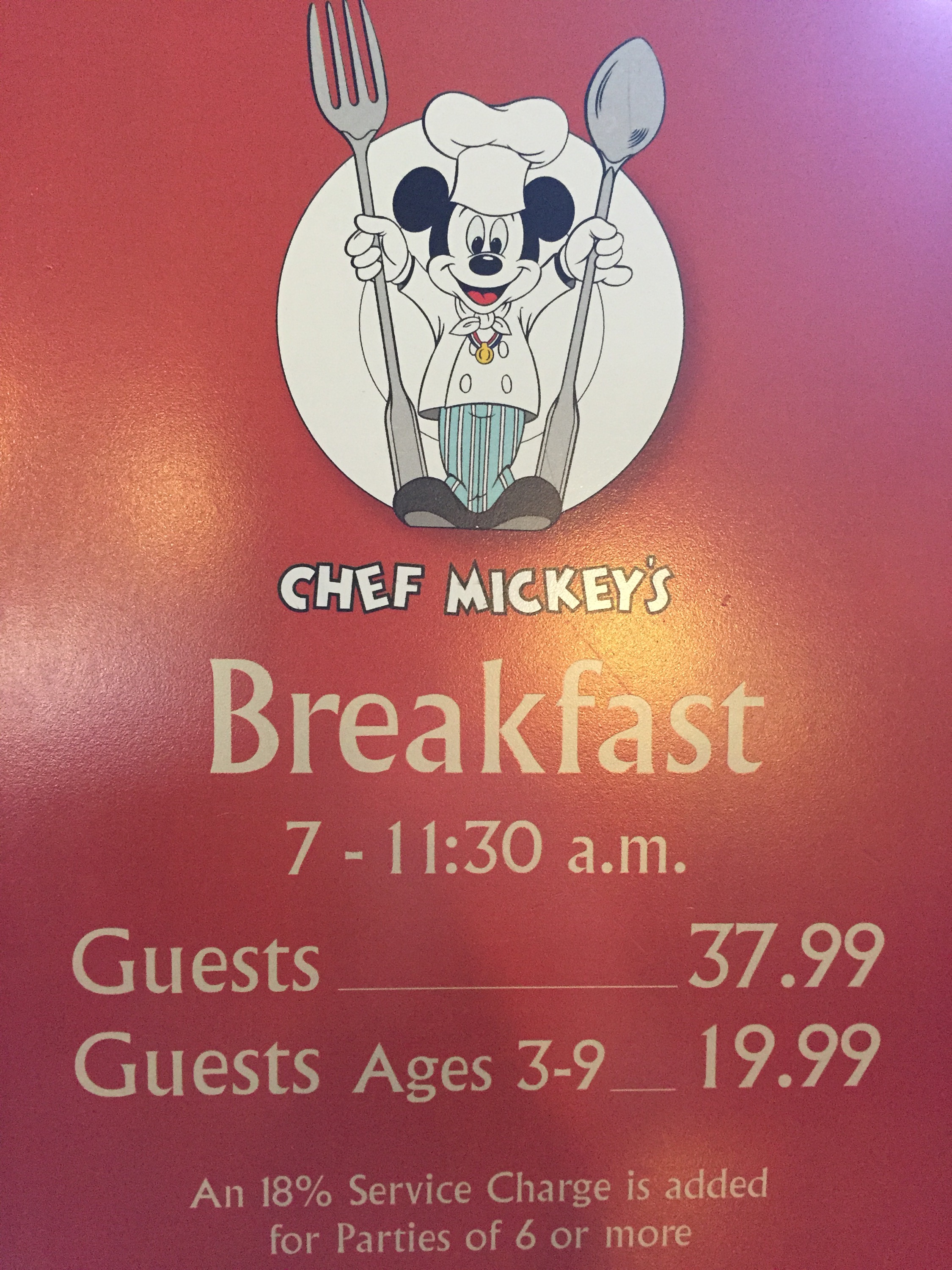 In the Grand Canyon Concourse of the Contemporary hotel is Chef Mickey's an all you can eat buffet style breakfast.
With the food allergies, Disney sends out their chief at each restaurant to go over the food options. Chef Mickey's held true to that form. The Chef made some gluten free Mickey pancakes and said that the meats and fruit were safe in the buffet.
Of course what would a place like Chef Mickey's be without the Fab 5. Mickey, Minnie, Goofy, Donald, and Pluto and came by for a visit. Of course Goofy had to spill the water – poor Goofy!