| | |
| --- | --- |
| Product: | (4.0 / 5) |
| Service: | (2.0 / 5) |
| Accuracy: | (4.0 / 5) |
| Atmosphere: | (3.0 / 5) |
| Gluten Free Options: | (4.0 / 5) |
| Average: | (3.4 / 5) |
Tonight Laura and I dined at Nando's Peri-Peri at One Loudoun in Ashburn, VA. The food was pretty good, but thought the setup was a bit cloogy.
Nando's is famous for its Portuguese flame-grilled, butterfly‑cut chicken, which is marinated for 24-hours before being basted and cooked in Nando's famous PERi-PERi sauce!
They first show you your table with menus, then you get up from the table and then go to the counter to order your meal which will be brought to your table when it's ready. They have one soda machine with patrons backed up trying to fill their drinks which also happen to block the station for silverware and condiments.
Laura ordered the "Red" Sangria. This potion was mixed with apples, cinnamon, and orange. It had a very nice, fresh taste; perfect for summer.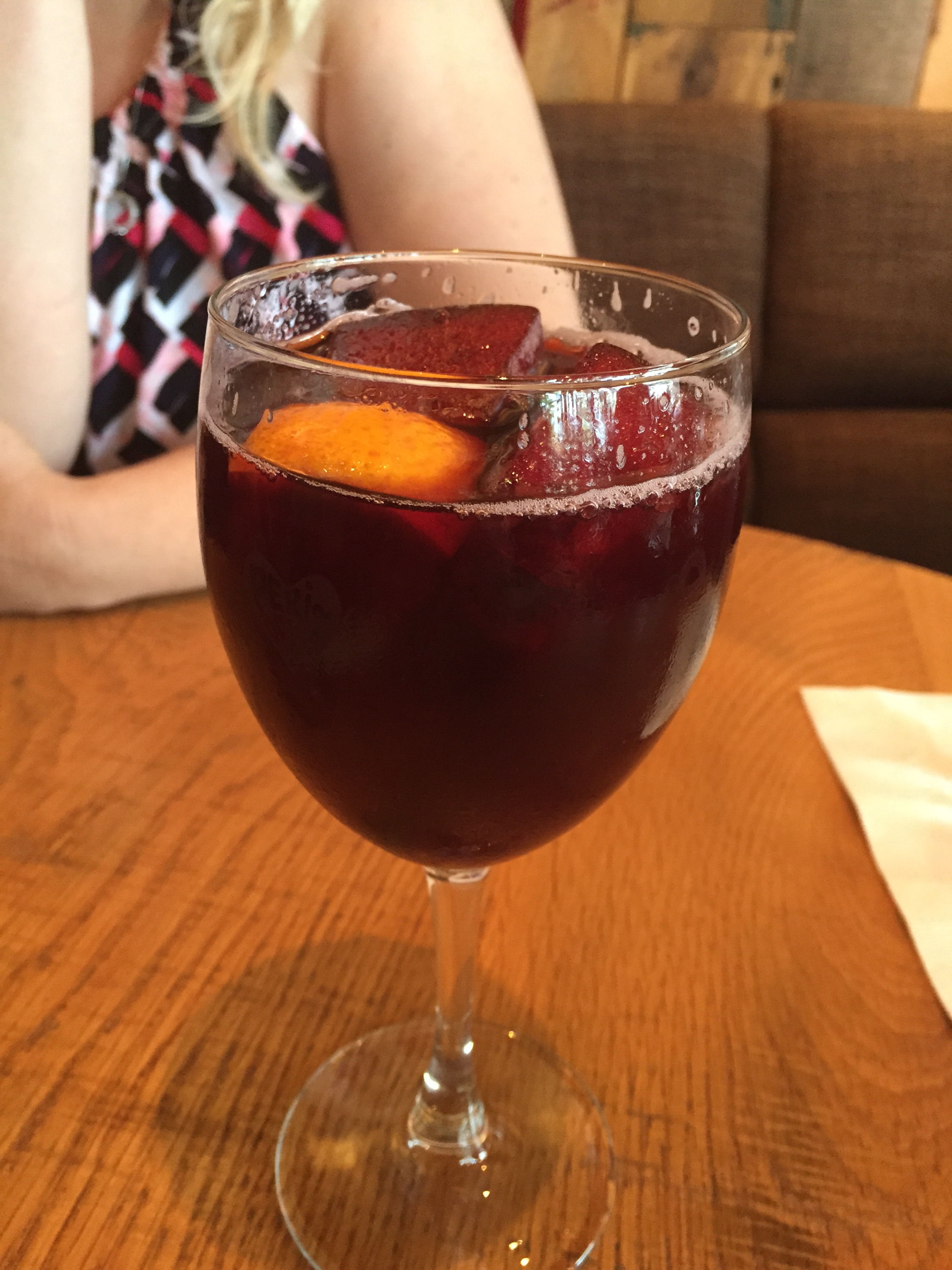 I ordered the 1/2 chicken with the mild sauce and Portuguese rice. The chicken came out pretty good. It had a couple of dry areas, otherwise it was very juicy. The sauce had a little kick to it – I wished they put more on it. The Portuguese rice was good too.
Laura got the Butterfly Chicken Breast with Mango & Lime sauce. She said her chicken was a little dry. The Mango & Lime sauce was very fresh and tasty.
The food was good the service was just okay especially for the price. I think we'll be back occasionally, probably with the kids next time. I don't think it will ever be one of normal eateries, but might be good once in a while.