Welcome Aboard.
"Disney Cruiseline Welcomes Aboard the Murphy Family." One of the most awesome things you will hear . DCL makes a real production welcoming families on board for the first time.
After boarding, head up to the top decks for lunch and activities. The rest of the ship is scrambling to complete the turnover from the previous cruise, so your stateroom won't be ready until early afternoon, the stores, restaurants, and bars below are getting show ready.
Many wait until they are on board to deal with scheduling shore excursions,spa treatments, registering kids for the kids clubs. If you have to do these things, you haven't been reading these posts. If you do have to deal with these things consider waiting until after you set sail.
So relax, enjoy the fresh air, pool, Funnel Vision and start telling yourself your vacation has begun.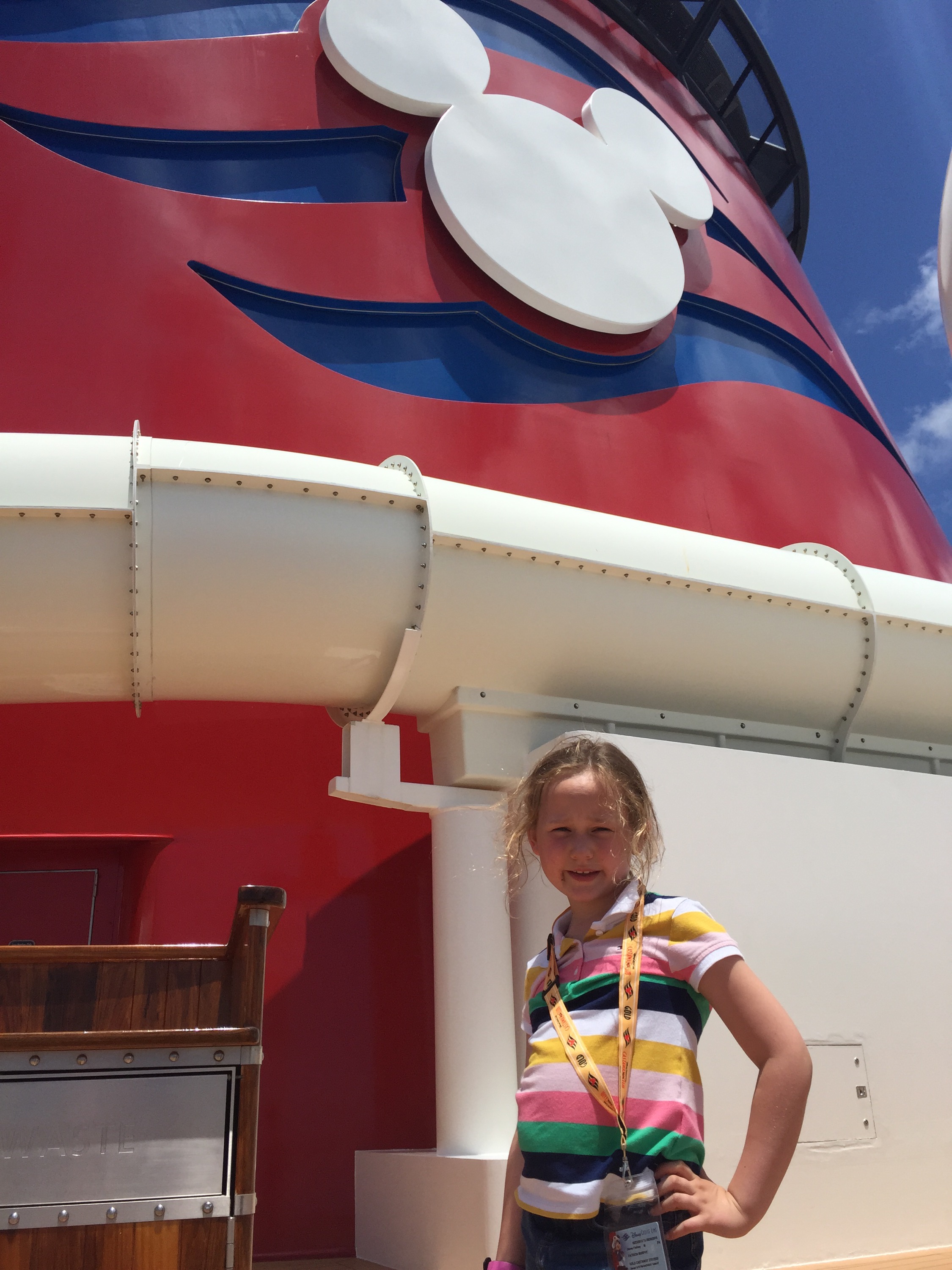 After the mandatory life boat drill at 4, it's time to go to the Sail Away Party. The Fantasy sets sail just before 5, so head to the top decks to say goodbye to your daily cares and goodbye to Port Canaveral.
Of course if you want to be completely geeky you can watch yourself leave on your smartphone. Yes, we did that.